74 Songs Covered By The Rolling Stones
On Regular Studio & Live Albums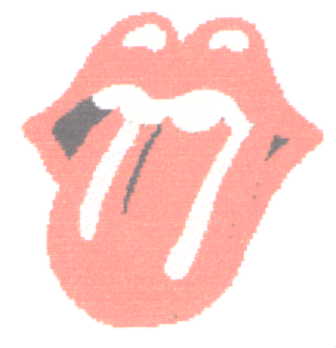 To start with I tracked down 74 songs that were covered on the regular albums of The Rolling Stones (1964-2010). I added 14 real original songs. A list of definitely no covers. I ended with covers on video and DVD.
For contact: g.j.m.slinkert@chello.nl
This is the website of Gerard Slinkert.
Songs Covered By The Rolling Stones
Below you see all 74 covers the Rolling Stones played on regular albums (including live-albums).
I chose the covered version that most likely inspired and influenced The Rolling Stones. This is in many times not the first version of the song. The Chuck Berry versions of e.g. Confessin'The Blues, Don't Lie To Me or Down The Road Apiece are very likely to have inspired The Stones more than the respectively earlier versions by Jay McShann (1941), Tampa Red (1940) or The Will Bradley Trio (1940). This is the case for many more songs. Nevertheless I have made a special list for those early original songs.
Definitely not covered by The Rolling Stones: Some songs were performed earlier by others but were definitely Jagger/Richards songs. The definition of a cover by the secondhandsongs ( www.secondhandsongs.com) people (first released/recorded by others) is false in my opinion. People at the It's Only Rock'n'Roll-forum at the Rolling Stones-fansite gave me very justified feedback ( http://www.iorr.org/ ). The Rolling Stones cannot cover their own songs. In the time between recording and release, someone else might have performed those songs. Or they simple gave a song to someone else to record (As Tears Go By, Sister Morphine or Wild Horses e.g.).
I am very grateful to my friend Down Under, expert on the Rolling Stones and their music, also intrigued by the origins of their regular albums and their live music. His cooperation and information is priceless for this project
The albums of the Rolling Stones songs named are not definitely the first albums where the song was published. I just took my own LP and CD collection as a guideline.
Four lists:
1. 74 Influential songs covered by The Rolling Stones on regular albums
2. 14 of the real 'original songs'
3. Songs definitely not covered by The Rolling Stones
4. Songs covered by the Rolling Stones on video or DVD